What Does It Mean for Your Pool to Be Refinished?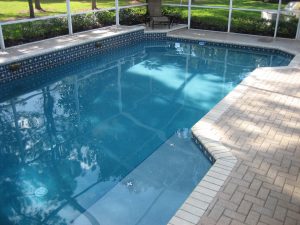 That backyard swimming pool of yours is a blessing during the hot summer months, and it's a smart investment for your home equity. You want to enjoy the cool water as much as possible, and an important part of that is making sure your pool looks as great as it feels.
Damages to Your Pool's Surface
The interior of your pool will naturally wear out over time, but improper water chemistry can actually cause accelerated damages. If calcium levels are too low, or stabilizer levels are too high, the water will essentially eat through your pool finish and leave unsightly damage in its place. On the other hand, leaving your pool empty is also damaging since sun exposure will cause the pool interior finish to blister like sunburn. Your best bet? Keep your pool filled, but check the chemical levels with a test kit to prevent premature damage.
About Pool Refinishing
When you begin to notice cracking, pitting, etching, staining, and other signs of wear on the interior surface of your pool, it's time to ask for professional help to resurface your pool before truly costly damage occurs. You have many different resurfacing options, each with unique benefits.
Exposed aggregate, for example, contains plaster mixed with natural quartz and is available in custom colors with a 10-year materials warranty. This is becoming a trendy choice since it creates an attractive, colorful surface that lasts many years. Plaster, also known as white coat and marcite, is also a viable option that is more basic and affordable than exposed aggregate. Since plaster creates the classic "clean" water look, it works as an attractive pool surface.
The Results of Refinishing
Once your pool's interior has been refinished, you'll be amazed by the improved appearance. A bright, smooth surface will reflect light and make the water appear so blue and captivating that you'll think you're relaxing at a Caribbean resort.